---
Different City. Last night I walked through our park in NYC. I had never seen it completely empty. Ever. A solitary police car was patrolling the pavement, flashing its lights. I prepared to tell them I was helping with essential services and receiving a shipment, but the car turned in the other direction. At the corner, I came across this lonely memorial to what is happening here.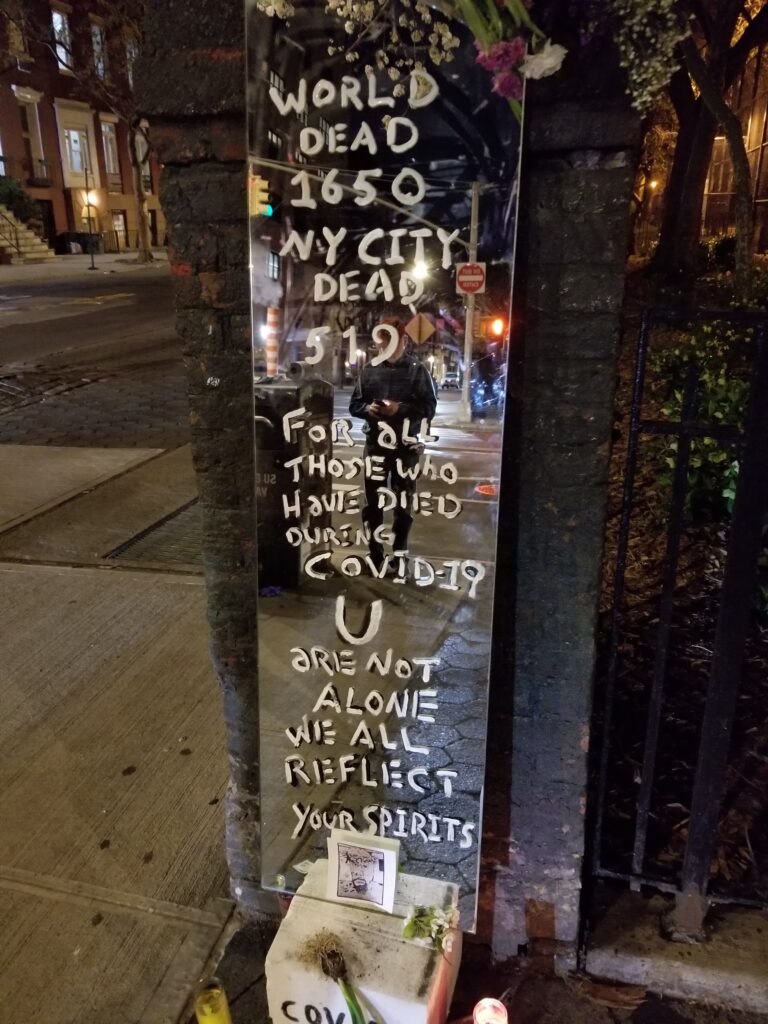 Different Look. I came across my neighbor, who lives next to Graffiti. I could hardly recognize him.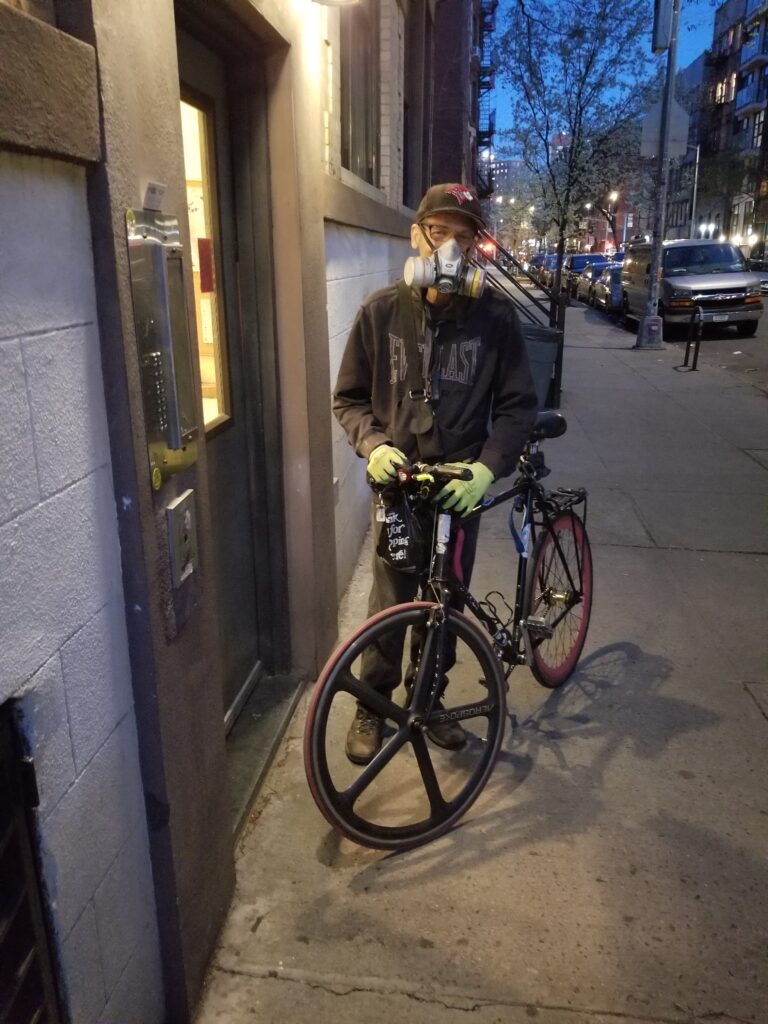 Different Outfits. These two men may look different, but they are angels to me. Dick and Ricky Miller, from the North Carolina Baptist Mission, drove all the way to New York City, even though the nation had asked anyone visiting New York City to be quarantined for two weeks, a request they planned to honor. At great sacrifice, they brought almost two thousand meals ready to eat–sent by our mission partner Larry Osborne.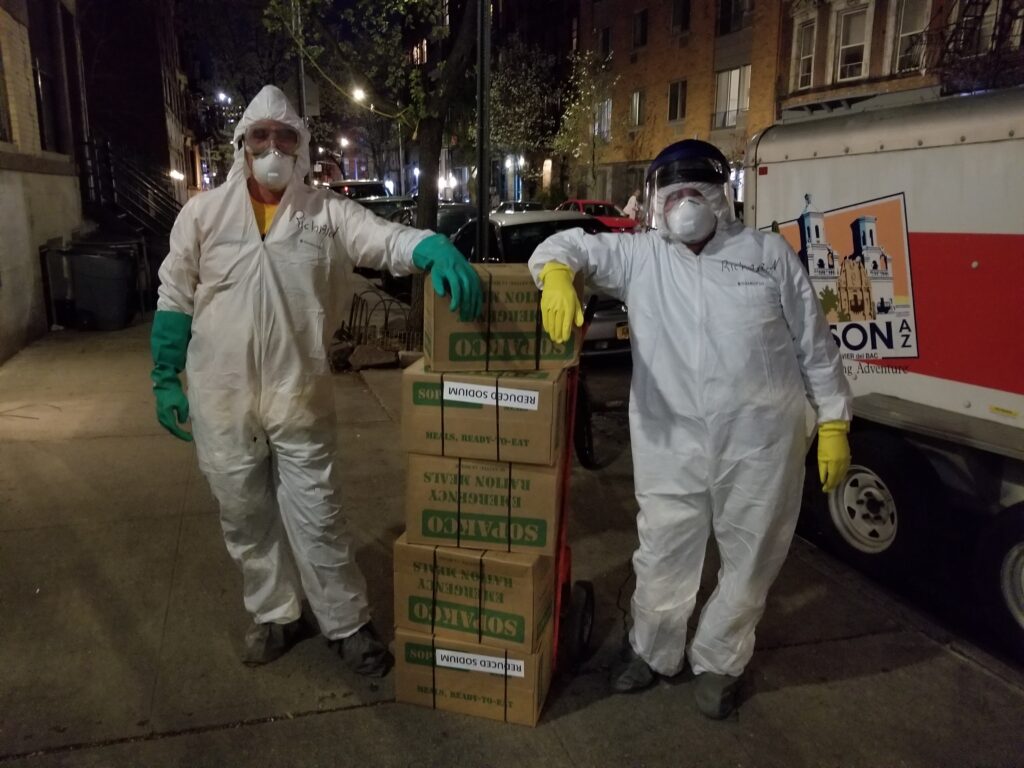 Last week, Send Relief, with the North American Mission Board, brought in over six thousand family meals for our site from the Appalachia Ministry Center, and over six thousand meals for our sister site at Graffiti 2. Praise God.
Same Team. Here is a picture of the things we received last night. Volunteers, who lived in the neighborhood, packed all these goods late into the night so we could be prepared to bless others.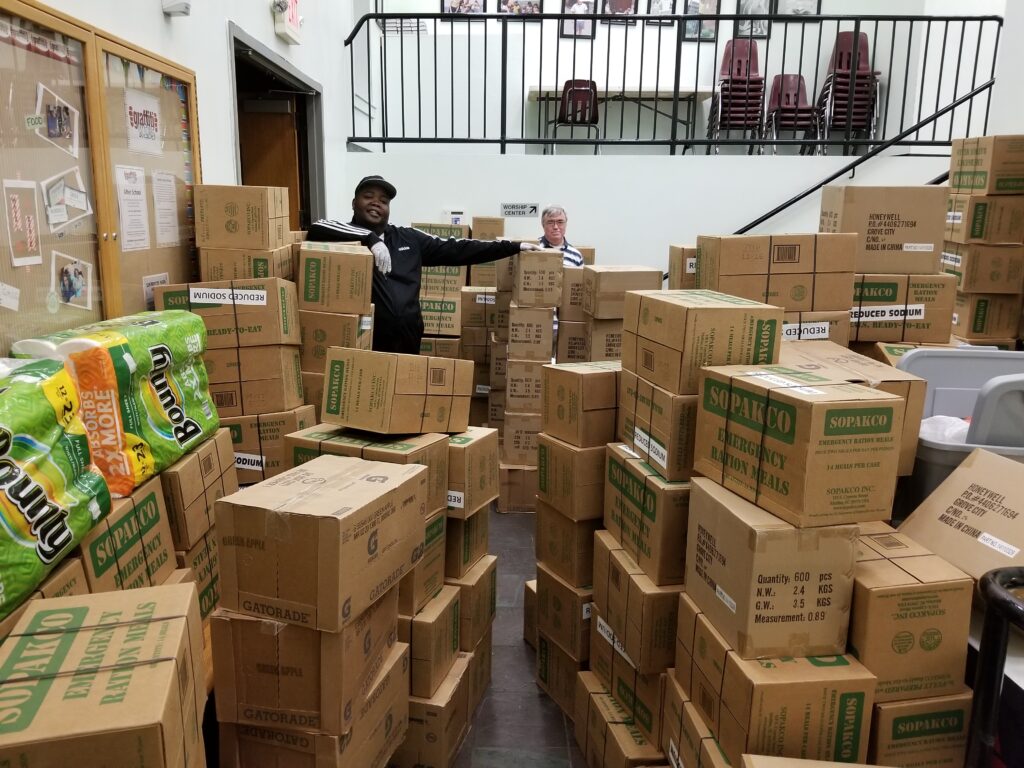 Same Heart. We can do so much more together than separately. Now is the time. This is a picture of a partner church in NYC, helping Graffiti in its ministry. They came in the rain today and brought sandwiches for the most vulnerable. So many people pitching in to help in this different time—it touches my heart.
---
You can help Graffiti help those that are most vulnerable in these uncertain times—food, cleaning material, stress reduction, and financial assistance.